In a little over a week, we will be presented with Ubisoft Forward; Ubisoft's E3 conference replacement scheduled for July 12th at 12pm PST / 3pm EST. There are specific titles we expect to see during the showcase including updates on Rainbow Six Siege, a fresh look at Watch Dogs Legion, and if recent information is accurate, Far Cry 6.
It was recently discovered that Giancarlo Esposito was working on a major game franchise. According to a now deleted post by GameReactor UK (and captured by Gematsu), the title is Far Cry 6. For those unfamiliar with Esposito's work, he's played notable roles is such major shows as Breaking Bad, Better Call Saul, The Mandalorian, and more.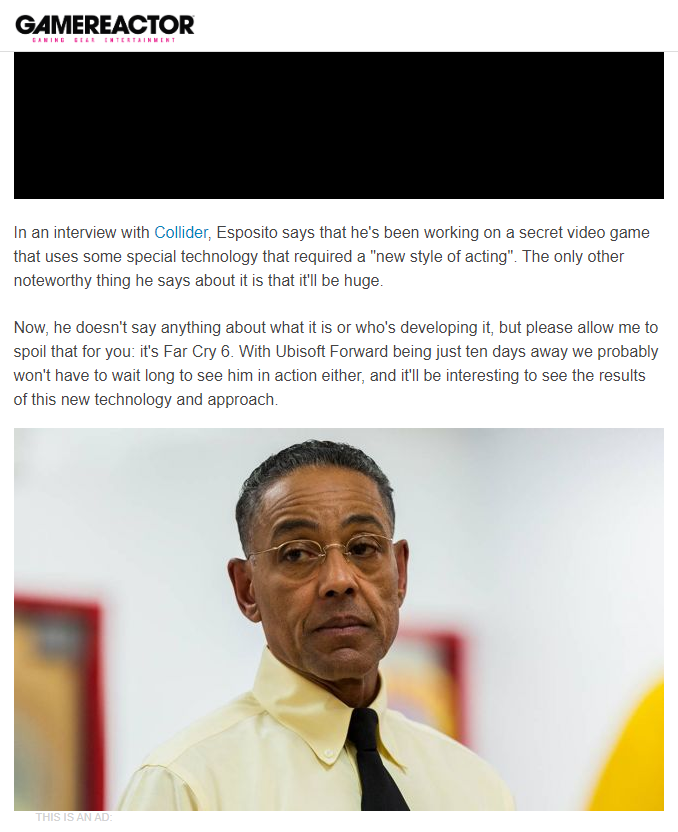 Our Take
This is a very talented actor to be working with Ubisoft on a new mainline Far Cry entry and we're obviously excited to see what the approach is with him and the title. In our opinion, Far Cry has needed a bit of a refresh so we hope Ubisoft surprises us in 9 days with some new ideas.