We've been talking about how big Modern Warfare 2 is going to be for months now. And now that it's finally released, the numbers don't lie: It is the biggest Call of Duty launch in history.
Activision released a formal statement this morning stating that Modern Warfare 2 had grossed more than $800 million in its first three days. This makes it the largest entertainment release of the year and also surpasses the prior Call of Duty franchise record of $775 million in the first five days set by Modern Warfare 3 in 2011.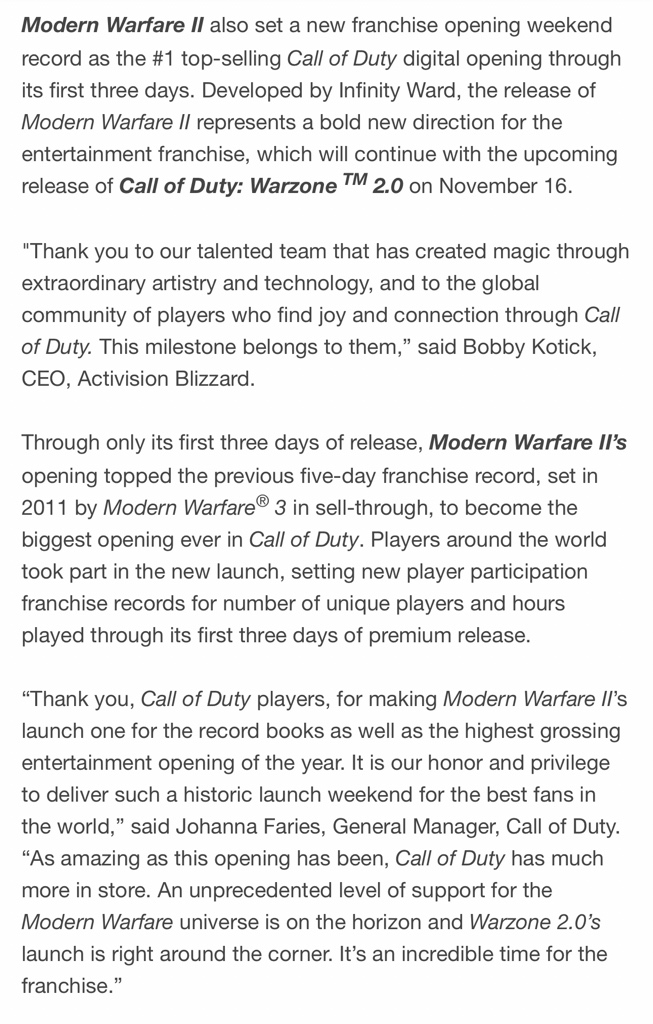 To note, while we don't know the exact number of players on Xbox and PlayStation consoles, it's very clear it's breaking records across the boards. PlayStation has formally stated it's the biggest Call of Duty launch ever on the platform while Steam concurrent players are over double of any prior Call of Duty.
Congratulations to @InfinityWard and @Activision on the biggest PlayStation Store launch EVER for a Call of Duty game (including preorders and day one sales).

Call of Duty: Modern Warfare II is now available for PS4 and PS5! pic.twitter.com/CU9GG853DI

— PlayStation (@PlayStation) October 31, 2022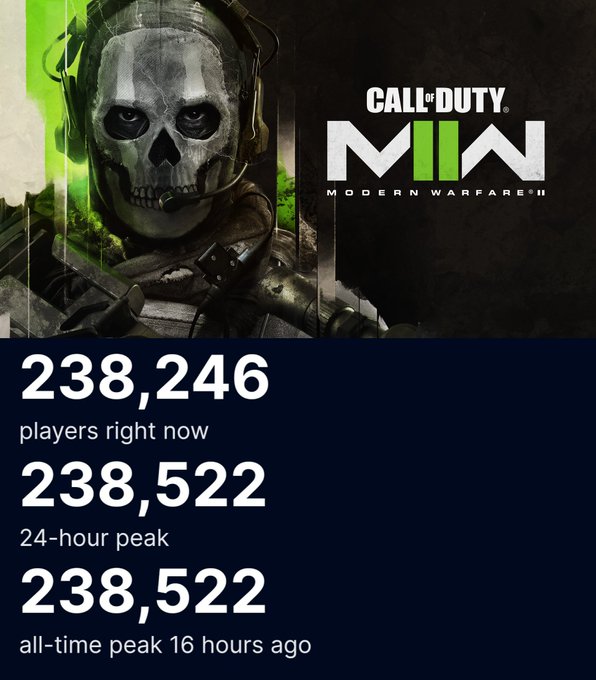 ---
Our Take
As we expected, Modern Warfare 2 is a juggernaut. And keep in mind, this is prior to the release of Warzone 2 as well. Stay tuned for our review on Warzone 2 in the near future!