This is an on-going story so we'll continue to monitor this situation and provide updates as it develops!
---
UPDATE 2:43pm CST:
Epic has filed legal papers against Apple. You can find the documents here.
---
Original Story:
It would seem a quarrel is brewing. After Xbox announcing that their upcoming xCloud functionality would not launch on IOS as planned due to Apple's app store policies, several high-profile companies and industry icons spoke out against the same including Facebook Gaming, Nvidia, Google (Stadia), and Tim Sweeney, CEO of Epic Games. Last week, Tim had the following to say on Twitter:
Apple has outlawed the metaverse. The principle they state, taken literally, would rule out all cross-platform ecosystems and games with user created modes: not just XCloud, Stadia, and GeForce NOW, but also Fortnite, Minecraft, and Roblox.
This morning, it was found that Fortnite had implemented a payment system that seemed to bypass one of the most challenged policies on the App Store; that all payments must run through Apple of which they take 30%. Epic had opened a direct payment channel in-game that undercut Apple's store price.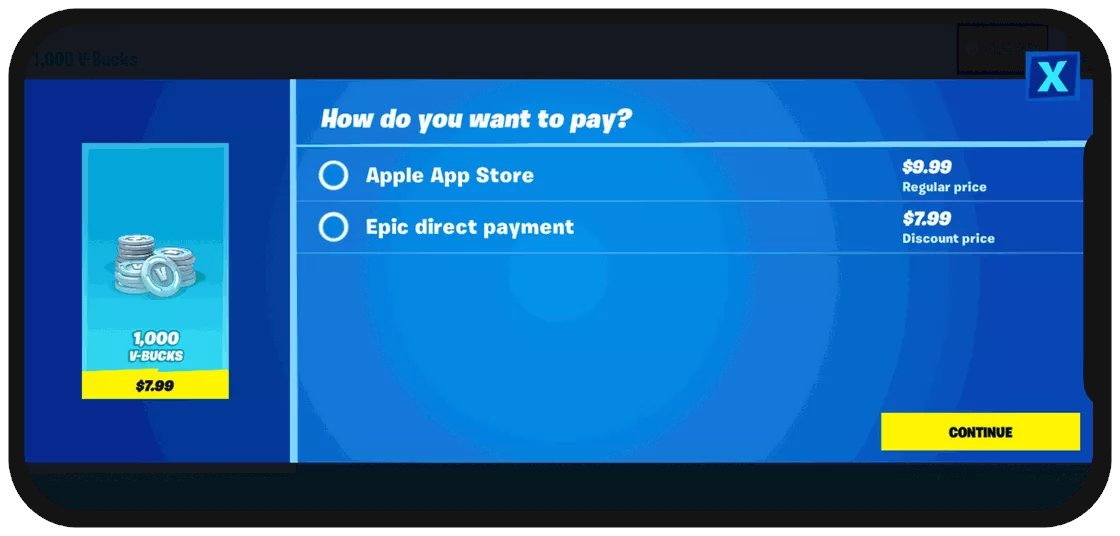 Of course, this was noticed and shared near immediately which led to many asking "How will Apple respond?". Well we now have our answer.
It only took Apple a few hours to completely remove Fortnite from the App Store which as you can imagine being one of the highest grossing games in the world, would be a hit to both Apple and Epic.