As we commented on this week's Bitcast, there are some very serious issues occurring in the United States at the moment. Many companies are taking time to speak up and spread support for a cause, and it seems that PlayStation leadership feels they need to as well.
The PlayStation 5 showcase that was scheduled for Thursday, June 4th has been officially postponed.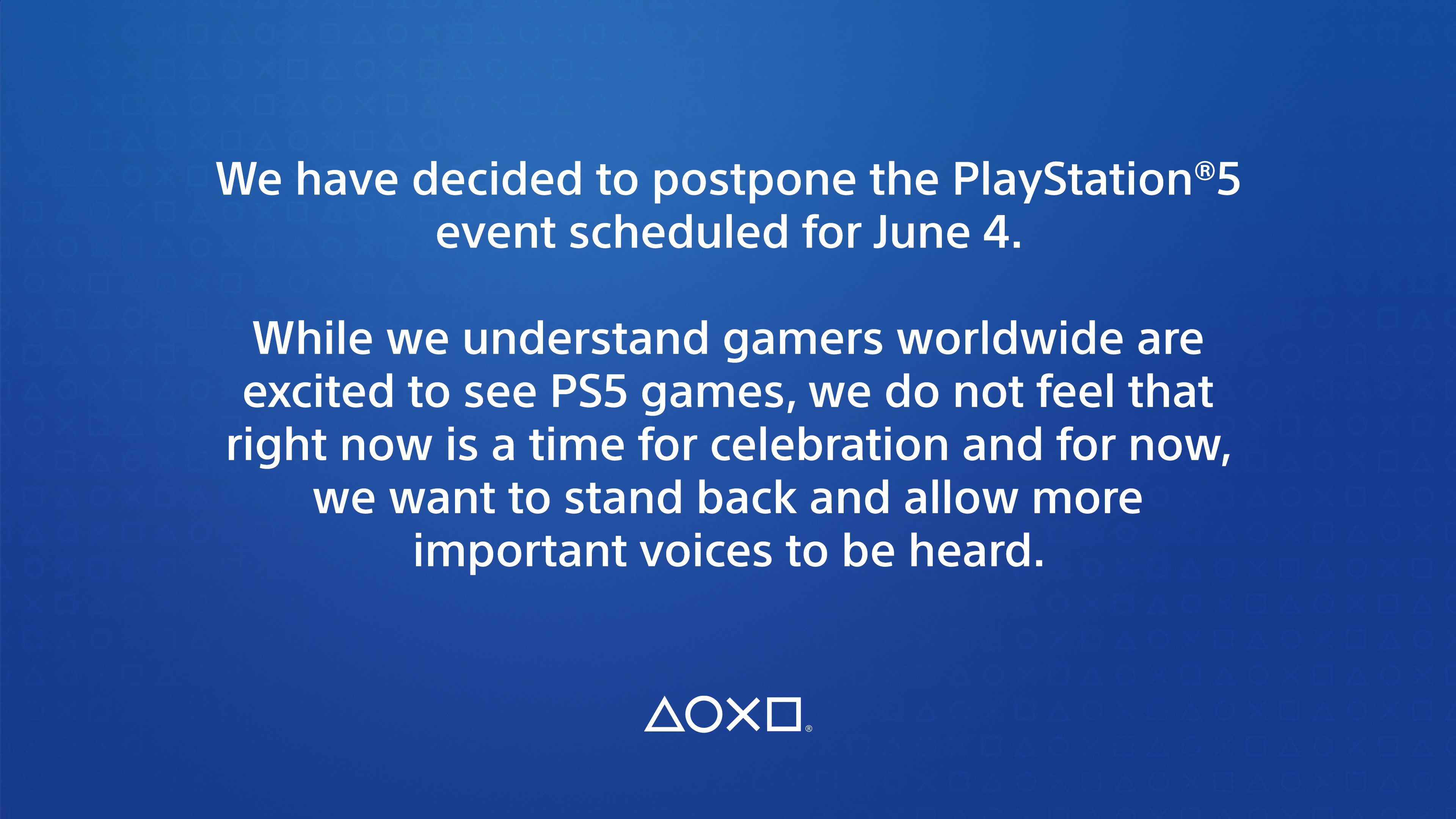 Our Take
We are disappointed, but there are far more important things in the world than video games. So while we are incredibly excited to see the PS5 and its first batch of games, we understand and support all of the gaming companies that are taking time to send a message.